Knowledgeable Rhode Island attorney and firm founder providing full-service representation
Attorney Allen M. Kirshenbaum, in practice for more than 40 years, is the founder and senior partner of Kirshenbaum Law Associates, Inc. His law practice focuses on all aspects of family law.
Mr. Kirshenbaum has won numerous appeals in the Rhode Island Supreme Court, a number of which have expanded case law on cutting-edge issues involving pensions and business valuation in connection with the division of assets. He has had a significant impact on the manner in which family law is practiced in the State of Rhode Island.
Mr. Kirshenbaum received an AV Preeminent(TM) rating from the Martindale-Hubbell® Peer Review, the highest rating given for ability and ethical standards, reflecting his expertise, experience, integrity and overall professional excellence. He has also received Martindale-Hubbell's highest rating available for client reviews and is listed in the Bar Register of Preeminent Attorneys (TM) in the country.
Kirshenbaum is part of a select group of lawyers recognized as a Top Lawyer in the Greater Boston Area and one of New England's Top Rated Lawyers by LexisNexis Martindale-Hubbell, as noted in The Boston Globe, The American Lawyer, Corporate Counsel, The National Law Journal and online at Boston.com and Law.com. Kirshenbaum has been quoted in Newsweek magazine, The Providence Journal-Bulletin, the American Bar Association Journal and Rhode Island Lawyers Weekly. He has appeared on television and radio programs to speak about family law issues and has served on the faculty panel for numerous seminars.
Mr. Kirshenbaum lectured on Federal Income Taxation at the University of Rhode Island, Tax Aspects of Divorce and Division of Pensions in Divorce for the National Business Institute, and Divorce, Custody and Business Valuation issues for the Rhode Island Bar Association and for the Edward P. Gallogly Rhode Island Family Law Inn of Court where he is a Master. He served as a Bar Association mentor to new family law attorneys in Providence, Warwick and Cranston and throughout Rhode Island.
In addition to teaching law, Mr. Kirshenbaum regularly attends continuing legal education courses and seminars to stay up-to-date on the law.
Mr. Kirshenbaum is a highly active member of the family law legal community in Rhode Island. He has been a member of the Family Court Bench/Bar Committee since its inception and is a member of the original committee that designed and implemented the child support formula for the State of Rhode Island. Mr. Kirshenbaum received an Award for his work with the Rhode Island Bar Association's Program in Family Law. He is a Lifetime Fellow of both the Rhode Island Bar Foundation and the American Bar Foundation.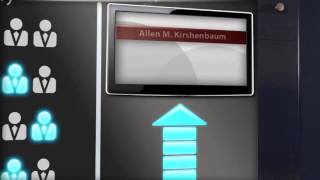 Seek the expertise of a family law attorney in Providence, Warwick, Cranston and throughout Rhode Island
Allen M. Kirshenbaum of Kirshenbaum Law Associates, Inc. provides clients with the award-winning legal expertise they need to achieve successful results in a wide range of family law issues. From our offices in Cranston, we represent clients throughout the State of Rhode Island, including the cities of Providence and Warwick. For personalized service from Kirshenbaum Law Associates, Inc., contact us online or call 401-467-5300 today to discuss your case.
Associations and memberships
Rhode Island Bar Association
American Bar Association, Family Law Section
Edward P. Gallogly Rhode Island Family Law Inn of Court
Rhode Island Bar Foundation Lifetime Fellow
American Bar Foundation Lifetime Fellow
Family Court Bench/Bar Committee
Bench/Bar Subcommittee on revision of the court's rules of practice and procedure
Bench/Bar Subcommittee on revision of the Judges' Bench Books
Rhode Island Bar Association Volunteer Lawyer Program in Family Law
Rhode Island Bar Association Mentor to New Lawyers in Family Law
Awards
AV Preeminent Peer Review Rating by Martindale-Hubbell
AV Preeminent Client Review Rating by Martindale Hubbell
Listed in the Martindale-Hubbell® Bar Register of Preeminent Attorneys
Superb Rating by AVVO
Pro Bono Publico Award from the RI Bar Association Volunteer Lawyers Program
Chosen one of New England's Top Rated Lawyers
Chosen one of the Top Lawyers in the Greater Boston Area
Family Law Firm of the Year by Corporate International Magazine in 2013
Invited to be a Lifetime Fellow of the Rhode Island Bar Foundation
Invited to be a Lifetime Fellow of the American Bar Foundation
Top 10 Family Law Attorney Award in Rhode Island in 2015